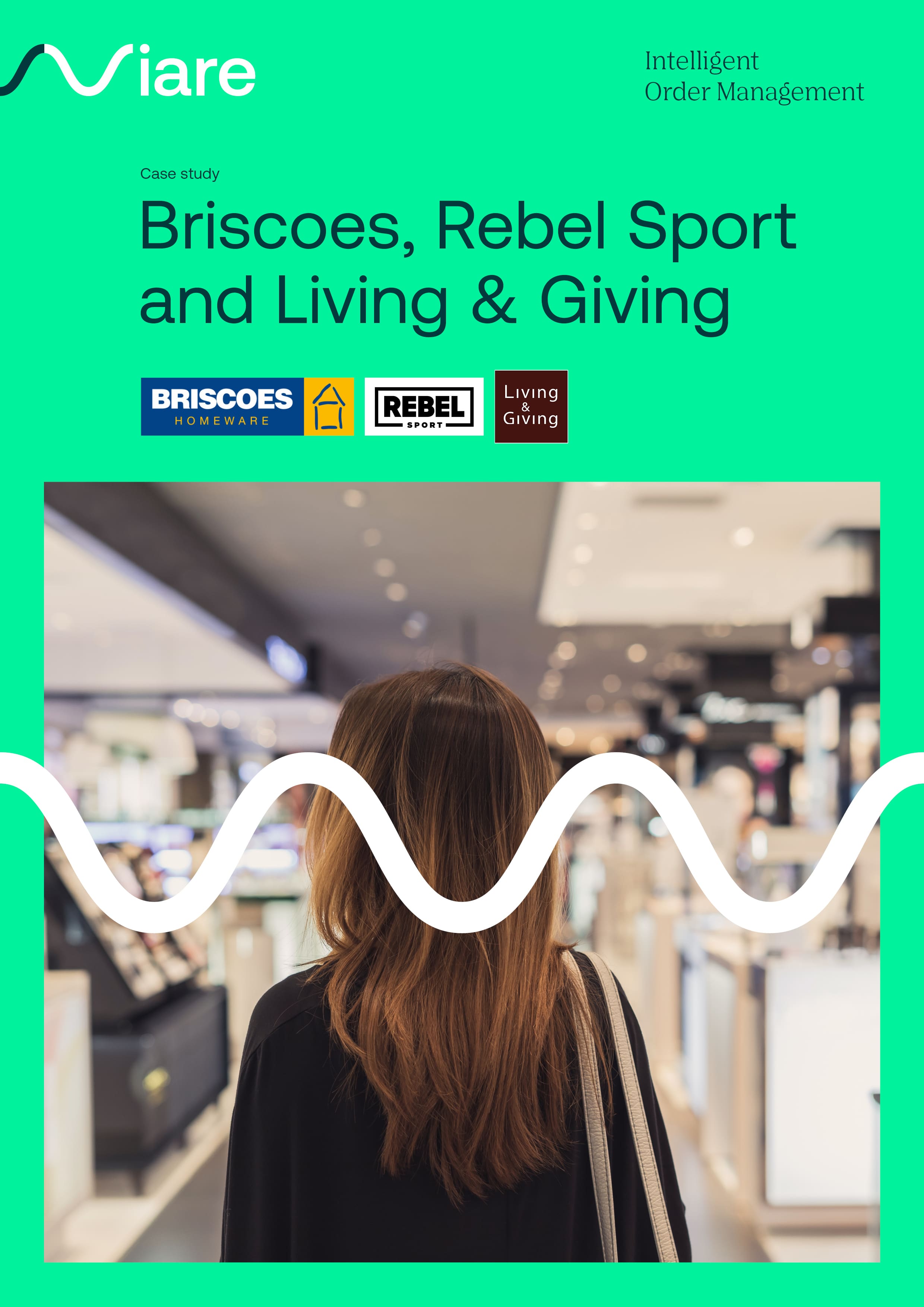 How Viare helped the Briscoe Group reduce order-to-dispatch time by three days and triple online sales
Free resource
What large retailers can learn from the Briscoe Group's Viare Intelligent Order Management story
Online order fulfilment is one of the most critical yet complex processes for large retailers managing multiple brand stores and eCommerce websites; there is a lot to consider and communicate which can lead to problems in dispatch if not handled correctly.
But what is the 'correct' way to handle online order fulfilment?
The Briscoe Group was on the right track when it introduced in-store fulfilment. The idea promised to reduce freight costs and increase dispatch times, however, the initial push approach the group trialled created costly bottlenecks that proved difficult to overcome.
Eager to improve the fulfilment approach they knew they could yield value from, the Briscoe Group engaged with Viare to see if our Intelligent Order Management Solution could help.

Moving to Viare almost instantly improved the in-store order fulfilment model for the Briscoe Group reducing the average five-day order placement to dispatch time to less than two days. Alongside that, the group saw a reduction in freight costs and order voids.
"The Viare application has drastically reduced the time in the entire fulfilment process…Team members can start picking with very little training."
Dan Matenga – Fulfilment Operations Manager

Happy with the outcome of implementing the Viare Intelligent Order Management solution into their online order fulfilment process, the Briscoe Group has allowed us to share their success story. For more on how Viare helped the Briscoe Group to triple online sales and establish their authority across the homeware and sporting apparel retail space in New Zealand, fill out this form for more.